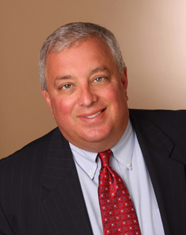 Varchetto
A pedestrian is suing the driver who allegedly ran her over while crossing the road.
Isabel Gonzalez filed a complaint June 15 in Cook County Circuit Court against Kelvin Goldsmith.
On Jan. 3, 2014, Gonzalez was walking north across Congress Parkway in the crosswalk at Financial Plaza Place. Goldsmith, the lawsuit states, made a left turn onto Congress Parkway from Financial Plaza Place and struck Gonzalez.
Goldsmith was negligent and careless, the lawsuit states, in failing to drive safely, exercise proper caution, keep a proper lookout,drive at a safe speed, give an audible warning, keep proper control of his vehicle, stop to avoid colliding with Gonzalez, obey traffic signals and change course.
As a result, Gonzalez suffered injuries such as broken bones, bruises, contusions and cuts, as well as pain and suffering, and medical expense.
The plaintiff, citing negligence, seeks damages of more than $50,000, plus costs.
The plaintiff is represented by Louis A. Varchetto and Dustin J. Karrison, of Mulherin, Rehfeldt and Varchetto in Wheaton.
Cook County Circuit Court Case No.: 15-L-6029.