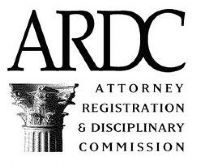 The Illinois Attorney Registration and Disciplinary Commission (ARDC) has recommended a four-year suspension for an attorney convicted of conspiracy with the intent to distribute 1,000 kilograms or more of marijuana.

Robert A. Huff, an insurance defense attorney in Chicago, was part of an interstate marijuana distribution operation, according to the ARDC complaint that noted he was found to be directly involved with about 108 pounds of the drug at the time of his 2009 conviction.

A panel of the ARDC Review Board on Aug. 29 filed a report, recommending that Huff be suspended from the practice of law for four years and until further notice.

The majority of the Review Board --members Robert M. Henderson and Benedict Schwarz II -- recommended suspension, while Johnny A. Fairman II dissented in favor of the ARDC Hearing Board's January recommendation that Huff be disbarred.

During the time of Huff's conviction and involvement in the marijuana distribution, he was not practicing law.

Huff, according to ARDC documents, began buying marijuana from a man named Chris Lambrou in 2007. Lambrou then introduced him to Oskar Sheldon, who was involved in a network in which marijuana was grown in California and sold in Chicago and Milwaukee.

Sheldon stayed at Huff's Chicago condominium and his family's house in Indiana during the distribution of a load of marijuana. He also let Sheldon store about 250 pounds of marijuana in the Indiana home, ARDC documents state.

A few days after the visit, the ARDC asserts Huff bought six pounds of marijuana from Sheldon and sold it. A month later, he visited Sheldon in California, where he bought 13 to 15 pounds of marijuana.

Federal authorities began investigating Sheldon in 2007 and arrested Huff after raiding his Indiana home in 2008. During the raid, authorities found 14 pounds of marijuana in his garage and later found evidence of money orders to Sheldon in Huff's Chicago condominium.

Huff, according to the ARDC, then contacted the U.S. Department of Justice and offered his cooperation.

In December 2009, U.S. District Judge Michael Reagan sentenced Huff to 24 months in prison with five years of supervised release. He also ordered Huff to pay a $3,000 fine, a $100 assessment and to complete 250 hours of community service.

As part of the plea agreement, documents show Huff also agreed to forfeit his interest in his Chicago condominium and cash seized from a safe inside the home.

His sentence was reduced to 18 months imprisonment because of Huff's cooperation with federal investigators. Huff served about 10 months in prison and was released into a halfway house. Two months later, he was placed on home confinement.

At the time of his disciplinary hearing, Huff was on supervised release and had paid his fine but had not completed his community service, according to ARDC documents.

The ARDC asserts that Huff, who was licensed to practice law in Illinois, California, Colorado, Minnesota and Washington, D.C., did not immediately report his conviction to the disciplinary commission.

He was on inactive status in 2009 and claimed he was not aware he was obligated to report his conviction, which he did eventually do in March 2011.

According to the ARDC, the California Supreme Court in August 2012 suspended Huff for three years, with the suspension stayed, and put him on probation for four years with an actual suspension of two years and until he proved rehabilitation.

Colorado's high court, the report states, suspended Huff for three years in December 2012 and in July, the District of Columbia Court of Appeals disbarred him.

The ARDC hearing board in January recommended Huff be disbarred because of his drug conviction and his failure to report his conviction within 30 days, as required by the Illinois Supreme Court.

Following that recommendation, Huff filed exceptions claiming that the hearing board erred in finding that he engaged in dishonesty with a client or court and asked the Review Board to recommend a period of suspension, rather than disbarment.

The majority of the Review Board -- Henderson and Schwarz -- based their recommendation for a four-year suspension on a similar case, In re Larson, in which the attorney was suspended for four years following his conviction for distributing cocaine.

"While recognizing the seriousness of (Huff's) misconduct, this Board also found as mitigating factors that the attorney had never been disciplined, that he had made substantial efforts at rehabilitation, and that he had performed pro bono work and community service," the Review Board states in its report.

The review board report further notes in support of its recommendation that Huff was not an elected official during the time of his misconduct, was not actively practicing law and that no client was implicated by his involvement in the drug distribution.

In addition, the board's report states that Huff cooperated with federal authorities and the hearing board, and expressed remorse.

"We believe that a suspension and until further order will best serve the purposes of discipline and will insure that (Huff) has been rehabilitated before he is allowed to apply for reinstatement to the bar," the review board report states.

The third member of the Review Board panel --Fairman-- dissented and deferred to the Hearing Board's recommendation of disbarment.

In his dissent, Fairman cited a recent decision, In re Stock, in which an attorney agreed to act as a front for a large operation involving the cultivation and distribution of marijuana.

Stock, Fairman's dissent states, rented a large warehouse to two people, and allowed others to grow marijuana to sell. He was paid a fee to act as a front and visited the warehouse on several occasions.

Stock pleaded guilty in California to unlawful possession of marijuana for the purpose of sale and was sentenced to five days in jail followed by probation. He was later disbarred.

If neither Hoff nor the ARDC files exceptions to the recent report and recommendation, it will go the state Supreme Court for final action.