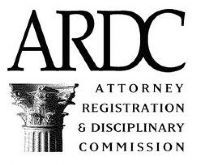 An Algonquin attorney sentenced to prison for his involvement in a murder-for-hire scheme has been disbarred.

Jason William Smiekel is one of 39 attorneys the Illinois Supreme Court disciplined during its September term. Of those 39 attorneys, the high court suspended 29, disbarred six, censured three and reprimanded one.

Smiekel's disbarment stems from a prison sentence he received in 2012.

According to the Illinois Attorney Registration and Disciplinary Commission (ARDC), Smiekel agreed to pay $20,000 to an undercover agent to have his girlfriend's ex-husband, who also happened to be a former client of his, killed.

He pled guilty and was sentenced to more than eight years in prison for his involvement in the murder-for-hire plot.

Besides Smiekel, the court disbarred the following attorneys for the following reasons:



Soodong Choi of Buffalo Grove; for making misrepresentations on a mortgage note, loan modification agreement and quitclaim deed, as well as making false statements to the ARDC.


James Scott Smith of Oak Park; for neglecting five different client matters, making misrepresentations to four of those clients, forging an attorney's name on a court document, falsely impersonating that attorney in court and failing to cooperate with the ARDC investigation.


Yinkang Hu of Chicago; for practicing in areas beyond the scope of his license and after his name was removed for the roll of attorneys for failing to register. Hu, according to the ARDC, was licensed in 1993 as a foreign legal consultant on the laws of China.


Philip Andrew Igoe of Chicago; for devising and participating in a scheme to defraud and obtain money, as well as property, from 13 individuals facing foreclosure. He pled guilty to mail fraud in federal court, according to the ARDC.


Donald L.F. Metzger of Chicago; for taking about $651,000 from an elderly client's estate and trust to pay himself. The ARDC also accused him of failing to fulfill the terms of the client's will and trust.


The 29 attorneys who were slapped with suspensions by the court faced discipline for a variety of reasons. Although the length of their suspensions varies, the court's disciplinary orders show that the majority of the suspensions will take effect Oct. 16.
Andreas Kirsch, whose address is listed in Iowa, was one of these 29 attorneys. The court suspended him for 90 days.
The ARDC accused Kirsch of using letterhead stationary identifying himself as an Illinois attorney to fraudulently obtain businesses visas for his Turkish girlfriend so she could visit him in Germany, where he was living and working for an Illinois corporation.
The Supreme Court also suspended Chicago attorney Tania Andrea McCants for 90 days.
McCants, according to the ARDC, graduated from John Marshall Law School in 2009 and plagiarized a substantial portion of a final paper while entered in the school's LLM program as a candidate for a masters of law in international business and trade law.
After she learned she was facing possible discipline from the law school, the ARDC asserts McCants applied to DePaul University College of Law's LLM program, but failed to inform DePaul about the potential discipline at John Marshall.
The court also suspended Park Ridge attorney Laura J. Morask for 30 days.
Morask, according to the ARDC, made false statements on a legal blog about a prior disciplinary complaint over her conduct as an assistant Cook County state's attorney while running for a circuit judgeship in 2008.
The ARDC also accused her of making improper closing arguments in a murder case during her time as a prosecutor.
All of the court's disciplinary orders can be found at
www.state.il.us/court
by going to the "Orders and Announcements" tab on the left hand side of the page and then clicking on the Sept. 25 miscellaneous record order.