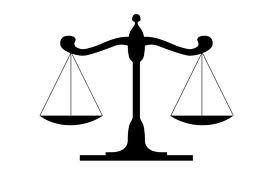 A woman is suing over claims she was attacked by dogs, resulting in serious injury.

Kelly Bodkin and William Mansfield filed a lawsuit July 29 in the Circuit Court of Cook County against Tracy Blegen Bartels and Carl Bartels, citing the Illinois Animal Control Act, negligence and loss of consortium.

Bodkin says on June 20, she sustained serious injuries when three dogs violently attacked her when she was at the defendants' home at 3512 W. Potomac Ave. in Chicago.

She claims the defendants failed to control the dogs, failed to warn her and failed to protect her from the dogs.

The plaintiff is seeking damages in excess of $50,000. She is being represented by Freeman Kevenides Law Firm LLC in Chicago.

Circuit Court of Cook County Case No. 2013L008558.

This is a report on a civil lawsuit filed in the Circuit Court of Cook County. The details in this report come from an original complaint filed by a plaintiff. Please note, a complaint represents an accusation by a private individual, not the government. It is not an indication of guilt, and it only represents one side of the story.