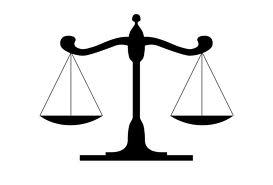 UPDATE: Cook County court records indicate plaintiffs voluntarily dismissed this case on Aug. 13, 2014.
A widowed husband has filed a lawsuit against his wife's doctors, accusing them of failing to properly diagnose cancer.
Silas Stewart, individually and as Special Administrator of the Estate of Annie Watters, filed a lawsuit Oct. 24 in Cook County Circuit Court against The University of Chicago Medical Center, Dr. Asha Chhablani, Dr. Daniel Haraf, Dr. Gene-Fu Liu and Dr. Charlene Sennett M.D. citing negligence and wrongful death.
According to the complaint, from March 10, 2011 through Oct. 24, 2011, Annie Watters was a patient at the University of Chicago for diagnosis, evaluation and treatment of her medical conditions; including monitoring for cancer or recurrence of cancer.
During this time, Watters was under the care of Chhablani, Haraf and Liu for outpatient care and monitoring for cancer. The complaint states that on March 10, 2011, Watters underwent a mammogram for evaluation of a palpable mass in her breast.
According to the plaintiff, on Oct. 25, 2011, Watters underwent a mastectomy and biopsy of the mass in her right breast at St. Joseph's Hospital.
The complaint contains multiple allegations against the defendants, including that they failed to diagnose cancer in a timely fashion, failed to order and obtain proper tests and failed to properly and adequately diagnose and treat Watters' condition of palpable breast mass.
Stewart is seeking damages in excess of $50,000. He is being represented in the case by attorneys Craig L. Manchik and Lynne Plum Duffey of Craig L. Manchik & Associates PC.
Circuit Court of Cook County Case No. 2013L011775.
This is a report on a civil lawsuit filed in the Circuit Court of Cook County. The details in this report come from an original complaint filed by a plaintiff. Please note, a complaint represents an accusation by a private individual, not the government. It is not an indication of guilt, and it only represents one side of the story.