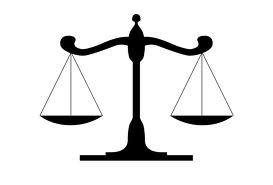 A woman is suing over claims that she sustained serious injuries after falling into an open sewer.

Patricia Sowa filed a negligence lawsuit Oct. 25 in the Circuit Court of Cook County against Northwest Shopping Center Supermarket LLC and Dimucci Companies of Cicero Annex LLC.

Sowa alleges that on Aug. 6, 2012, she sustained injuries when she fell into an open sewer at Northwest Shopping Center at 565 E. Dundee Road in Palatine. She claims the defendants were negligent in that they failed to warn about the open sewer, failed to cover the sewer and failed to protect patrons.

The suit seeks damages in excess of $30,000. Sowa is represented by the Law Offices of John T. Benz PC in Orland Hills.

Circuit Court of Cook County Case No. 2013L011835.

This is a report on a civil lawsuit filed in the Circuit Court of Cook County. The details in this report come from an original complaint filed by a plaintiff. Please note, a complaint represents an accusation by a private individual, not the government. It is not an indication of guilt, and it only represents one side of the story.