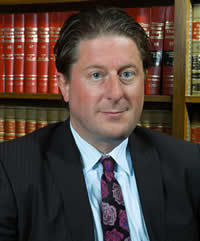 Craig Beadnell filed a lawsuit Oct. 8 in the Cook County Circuit Court against BNSF Railway Company over an alleged injury.

According to Beadnell, he was loading new cars on his transport truck at a parking lot owned by BNSF when he fell and sustained injuries. Beadnell alleges that BNSF failed to adequately warn him of the base of a missing bay marker, and as he was looking for a car, fell, causing him serious injuries.

Beadnell is seeking damages in excess of $50,000. He is represented by Toby P. Mulholland of the law firm Rubens and Kress.

Circuit Court of Cook County Case No. 2013L011172.

This is a report on a civil lawsuit filed in the Circuit Court of Cook County. The details in this report come from an original complaint filed by a plaintiff. Please note, a complaint represents an accusation by a private individual, not the government. It is not an indication of guilt, and it only represents one side of the story.