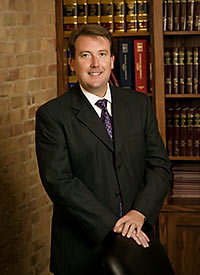 UPDATE: Cook County court records indicate a jury rendered a verdict in favor of the defendant on March 2, 2016, ending the action.
A doctor is being sued over claims a patient received inadequate medical care that resulted in serious pain and financial loss.
Marc Fraid filed a lawsuit Oct. 8 in Cook County Circuit Court against Dr. Prakasam Kalluri, individually and as agent of Rush University Medical Center.
Fraid claims that Kalluri failed to do proper pre-operative imaging of his spine, and consequently failed to detect a spinal syndrome. He also alleges that Kalluri did not properly communicate with him during or after his surgery.
Fraid is seeking damages in excess of $50,000 and is represented in the case by J. Matthew Dudley of Dudley & Lake LLC.
Cook County Circuit Court Case No. 2013L011162.
This is a report on a civil lawsuit filed at the Cook County Courthouse. The details in this report come from an original complaint filed by a plaintiff. Please note that a complaint represents an accusation by a private individual, not the government. It is not an indication of guilt, and it represents only one side of the story.