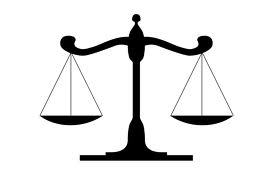 An Illinois doctor is facing suit over claims she provided inadequate medical care.

John Weldin, individually and as special administrator of the Estate of Patricia Weldin, filed a lawsuit Nov. 18 in the Cook County Circuit Court against Dr. Maysoon Al-Naqeeb, citing the state's survival and wrongful death statutes.

The plaintiff states Patricia Weldin was under the care of the defendant from March 4, 2004 until May 16, 2006.

The complaint states the defendant carelessly and negligently provided medical care to Patricia, including failing to order yearly mammograms and timely diagnose and treat ductal carcinoma of the right breast.

As a result of the defendant's negligence, the suit states that Patricia Weldin died on June 28, 2008.

The plaintiff is seeking more than $50,000 in damages and is being represented in the case by Radtke & Nusbaum.

Cook County Circuit Court case No. 2013L013178.

This is a report on a civil lawsuit filed in the Cook County Circuit Court. The details in this report come from an original complaint filed by a plaintiff. Please note, a complaint represents an accusation by a private individual, not the government. It is not an indication of guilt, and it only represents one side of the story.