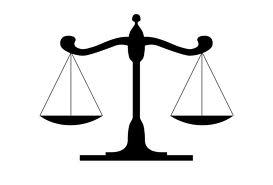 Sabina Nepomuceno filed suit Dec. 9 in the Cook County Circuit Court against Ralph's Grocery Co., doing business as Food 4 Less, and the Kroger Co.

According to the suit, Nepomuceno was at Ralph's Grocery on July 4, 2012, when she slipped, fell and was injured.

She claims that Ralph's Grocery, located at 4821 W. North Ave. in Chicago, failed to clean up a liquid which had accumulated on its premises and caused her to slip and fall.

Nepomuceno is seeking more than $50,000 in damages and is being represented by attorney Alan H. Bender of Goldstein, Bender and Romanoff.

Cook County Circuit Court Case No.2013L013914.

This is a report on a civil lawsuit filed in the Circuit Court of Cook County. The details in this report come from an original complaint filed by a plaintiff. Please note, a complaint represents an accusation by a private individual, not the government. It is not an indication of guilt, and it only represents one side of the story.