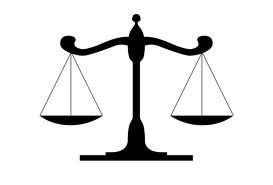 A Cook County resident is suing his former employer over claims of retaliatory discharge.

John Gutierrez filed a retaliatory discharge lawsuit Nov. 12 in the Circuit Court of Cook County against M.Z.M. Inc., doing business as Select Staffing Temps.

Gutierrez alleges on June 22, 2012, he sustained an injury during the course of his employment with the defendant and was terminated on Aug. 13, 2012. He claims he was fired in retaliation for attempting to assert his rights under the Workers' Compensation Act and was therefore unlawful.

He is seeking damages in excess of the jurisdictional minimum and is being represented in the case by Chicago attorney Dean J. Caras.

Circuit Court of Cook County Case No. 2013L012416.

This is a report on a civil lawsuit filed in the Circuit Court of Cook County. The details in this report come from an original complaint filed by a plaintiff. Please note, a complaint represents an accusation by a private individual, not the government. It is not an indication of guilt, and it only represents one side of the story.