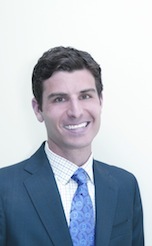 A woman who fell at a long-term care facility is suing the facility.

Darlene Bonds filed a lawsuit Dec. 30 in Cook County Circuit Court against Elmwood Care Inc. and Sir Management Inc., citing negligence and violations of the state's Nursing Home Care Act.

According to the complaint, Bonds was a resident at Elmwood Care, 7733 W. Grand Ave. in Elmwood Park, from Feb. 24, 2012, until March 12, 2012. The suit states the defendants owned the facility, where Bonds claims she required supervision and assistance with daily activities, including bed mobility, transfers and ambulation as she was a high risk for falls.

Bonds claims that on March 2, she suffered a fall which injured her right leg and ankle. The suit states she wasn't admitted to a hospital until March 14, at which time she received a diagnosis of a displaced bimalleolar fracture of her right ankle and underwent surgery on March 17.

The complaint alleges the defendants were negligent in their care of Bonds. She is seeking damages in excess of $50,000 and is being represented by attorney Jordan S. Powell and Cari F. Silverman of Levin & Perconti.

Cook County Circuit Court Case No. 2013L014583.

This is a report on a civil lawsuit filed at the Cook County Courthouse. The details in this report come from an original complaint filed by a plaintiff. Please note that a complaint represents an accusation by a private individual, not the government. It is not an indication of guilt, and it represents only one side of the story.