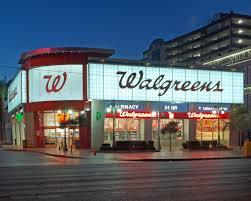 A woman is suing over a slip and fall incident that allegedly occurred when she was shopping a local Walgreens store.

Vicki Rivera filed a lawsuit Oct. 28 in the Cook County Circuit Court against Walgreen Co., doing business as Walgreens Store No. 1504, Bond Drug Company of Illinois LLC and Walgreens Home Care Inc., citing premises liability.

The complaint states Walgreen Co. owned and operated a store at 10639 S. Cicero Ave. in Oak Lawn, where Rivera says was injured on Nov. 7, 2011 when she slipped and fell in an aisle.

She alleges the defendants were negligent by allowing a foreign substance or liquid to remain on the floor in a common area, among other claims.

Rivera is seeking damages in excess of the jurisdictional limit. She is being represented in the case by attorney Michael J. Kedzie.

Cook County Circuit Court Case No. 2013L011861.

This is a report on a civil lawsuit filed in the Cook County Circuit Court. The details in this report come from an original complaint filed by a plaintiff. Please note, a complaint represents an accusation by a private individual, not the government. It is not an indication of guilt, and it only represents one side of the story.