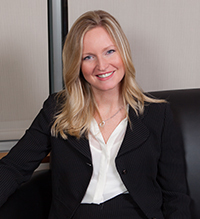 A man's estate is suing multiple health care facilities over claims their negligence contributed to his death.

Carolyn Kleinowski, as independent administrator for the Estate of Raymond Kleinowski, filed a lawsuit Nov. 13 in the Cook County Circuit Court against the Alexian Brothers Behavioral Health Hospital, Alden Terrace of McHenry Rehabilitation and Health Care Center Inc., Alden Management Services Inc., Waukegan Illinois Hospital Company LLC, doing business as Vista Medical Center East, citing negligence, wrongful death and violations of the Nursing Home Care Act.

According to the complaint, Raymond was admitted to Alexian Brothers Behavioral Health Hospital on Nov. 16, 2011 and remained there until Nov. 26, 2011. Kleinowski says that while Raymond was under Alexian's care, he developed a state III coccyx ulcer and skin abrasions.

Kleinowski further alleges that Raymond was then admitted to Alden Terrace on Nov. 26, 2011, where he remained until through Jan. 11, 2012. While there, Kleinowski claims Raymond suffered numerous falls that resulted in head injuries and skin abrasions, requiring admission to the Centegra NIMC emergency room on Dec. 6, 2011.

According to the complaint, around this time, Raymond's results indicated elevated levels of Creatinine, BUN and sodium, but no plan was made to seek further medical assistance.

Once he was admitted to the hospital on Dec. 13, Kleinowski claims Raymond he suffered from severe dehydration, renal failure and hypernatremia requiring a 10-day hospital stay.

Kleinowski asserts in her suit that the defendants' negligence contributed to Raymond's death on April 16, 2012.

She is seeking damages in excess of the jurisdictional limit and is being represented by attorney Eva Golabek of Kralovec, Jambois & Schwartz.

Cook County Circuit Court Case No. 2013L012571.

This is a report on a civil lawsuit filed at the Cook County Courthouse. The details in this report come from an original complaint filed by a plaintiff. Please note that a complaint represents an accusation by a private individual, not the government. It is not an indication of guilt, and it represents only one side of the story.