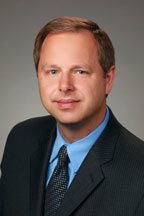 A company is suing after one of its employees slipped on ice on her way to work.

Burlington Coat Factory of Illinois LLC, as subrogee of Crystine Gomez, filed a lawsuit Jan. 24 in the Cook County Circuit Court against Dell Corp. and Roy Erikson Outdoor Maintenance Inc., citing premises liability.

According to the complaint, Gomez was walking from the parking lot to her place of employment, Burlington Coat Factory at 13120 Rivercrest Drive in Crestwood, on Feb. 1, 2012, when she slipped on ice, fell and was injured.

Burlington contends Dell Corporation was the owner and operator in charge of maintenance of the parking lot, and Erikson had been contracted by Dell to deal with snow removal.

Burlington Coat Factory is seeking more than $50,000 in damages and is being represented in the case by attorneys Andrew R. Makauskas and Kathryn I. Beck of Brady, Connolly & Masuda P.C.

Cook County Circuit Court Case No. 2014L000816. This is a report on a civil lawsuit filed in the Cook County Circuit Court. The details in this report come from an original complaint filed by a plaintiff. Please note, a complaint represents an accusation by a private individual, not the government. It is not an indication of guilt, and it only represents one side of the story.