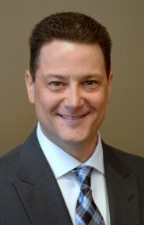 A local doctor and hospital are facing suit after providing allegedly inadequate medical care.

Dominique Perry, individually and as special administrator of the Estate of Diane Lampton, filed a lawsuit Dec. 4 in the Cook County Circuit Court against Dr. Ellen Omni, Advocate Health and Hospitals Corp., doing business as Advocate Christ Medical Center and Advocate Medical Group, citing negligence, as well as medical and funeral expenses.

According to the complaint, Lampton was under the care of the defendants on Dec. 5, 2011 when she died. Perry claims the defendants acted negligently by failing to timely assess Lampton's condition, review the testing, obtain the necessary surgery, appropriately respond to test results, consult with specialists and treat Lampton's high blood pressure.

The plaintiff is seeking more than $50,000 in damages and is being represented in the case by the Mark A. Brown of Lane & Lane LLC.

Cook County Circuit Court Case No. 2013L013739.

This is a report on a civil lawsuit filed in the Cook County Circuit Court. The details in this report come from an original complaint filed by a plaintiff. Please note, a complaint represents an accusation by a private individual, not the government. It is not an indication of guilt, and it only represents one side of the story.