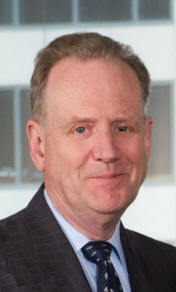 A food service provider is facing a lawsuit after a woman slipped and fell on a pickle.

S.B. Yen Management Group, for its own use and benefit and for the benefit of Tara Chadwick, filed a lawsuit Feb. 7 in the Cook County Circuit Court against Aramark Corp. and more than a dozen other defendants.

The complaint states on Feb. 17, 2012, Tara Chadwick was working in the scope of her employment with S.B. Yen Management Group when slipped and fell on a pickle that was left on the floor by the Aramark in the McCormick Place Exposition Center.

The management group claims the defendants' negligence caused Chadwick's injuries.

It is seeking more than $50,000 in damages and is being represented in the case by Robert T. Newman of Maciorowski, Sackmann & Ulrich LLP.

Cook County Circuit Court Case No. 2014L001268.

This is a report on a civil lawsuit filed at the Cook County Courthouse. The details in this report come from an original complaint filed by a plaintiff. Please note that a complaint represents an accusation by a private individual, not the government. It is not an indication of guilt, and it represents only one side of the story.