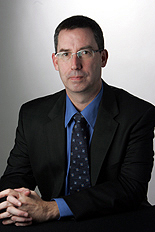 A woman is suing her former employer, claiming she was unlawfully let go from her position.

Vantreace L. Redmon filed a lawsuit Feb. 18 in the Cook Circuit Court against Presence RHC Corp., formerly known as Resurrection Health Care Corp., and Presence Saints Mary and Elizabeth Medical Center, citing retaliatory discharge.

Redmon claims she was working at the defendant's facility in Cook County on Aug. 3, 2011, when she was delivering food to a patient and suffered a serious back injury.

According to the suit, Redmon was reaching for a tray of food on the bottom of the food cart, resulting in a slipped and herniated disk. She claims she was seen by several doctors to help her deal with the pain in her back and that the defendant terminated her employment in order to penalize her for claiming worker's compensation benefits.

Redmon is seeking damages, attorney's fees and court costs. She is being represented in the case by Chicago attorneys Christopher S. Moore and Alexander L. Berg of Novack and Macey LLP and Karen Doran of Legal Assistance Foundation.

Cook County Court Case No. 2014L001613.

This is a report on a civil lawsuit filed at the Cook County Courthouse. The details in this report come from an original complaint filed by a plaintiff. Please note, a complaint represents an accusation by a private individual, not the government. It is not an indication of guilt, and it only represents one side of the story.