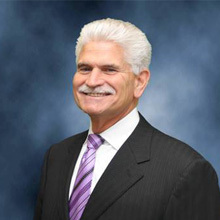 A Stickney grocery store is being sued over claims a customer was injured after slipping.

Wilma Perez filed a lawsuit March 26 in the Cook County Circuit Court against Jewel Food Stores Inc. and Prestige Maintenance USA Ltd., citing negligence and premise liability.

The complaint states Perez was at the Jewel store at 7122 W. 40th St. in Stickney on April 27, when she fell on liquid left on the floor. She claims the defendants' negligence caused her injuries.

Perez is seeking more than $50,000 in damages, plus costs, and is being represented in the case by Cary J. Wintroub of Cary J. Wintroub & Associates in Chicago.

Cook County Circuit Court Case No. 2014L003488.

This is a report on a civil lawsuit filed in the Cook County Circuit Court. The details in this report come from an original complaint filed by a plaintiff. Please note, a complaint represents an accusation by a private individual, not the government. It is not an indication of guilt, and it only represents one side of the story.