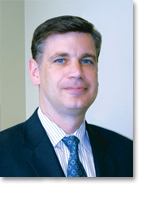 A real estate group and cleaning company are being sued by a man who claims he slipped and fell inside a Chicago building.

Thomas E. Ponicki filed a lawsuit April 2 in the Cook County Circuit Court against Behringer Harvard Real Estate Services LLC, doing business as Behringer Harvard Property Management, and ABM Janitorial Midwest Inc. and ABM Janitorial Services - North Central Inc., citing negligence.

The complaint states Ponicki was working at 440 S. LaSalle St./One Financial Plaza in the scope of his employment on May 15, when he slipped and fell due to debris on the floor. He claims he sustained injuries as a result of the defendants' negligence.

Ponicki is seeking damages in excess of the jurisdictional limits and is being represented in the case by Martin J. Lucas of O'Connor & Nakos Ltd.

Cook County Circuit Court Case No. 2014L003744.

This is a report on a civil lawsuit filed in the Cook County Circuit Court. The details in this report come from an original complaint filed by a plaintiff. Please note, a complaint represents an accusation by a private individual, not the government. It is not an indication of guilt, and it only represents one side of the story.