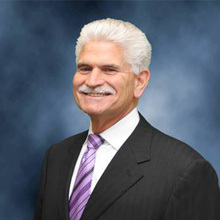 Two Cook County residents are suing over claims they sustained injuries after a wooden stairwell they were walking on collapsed.

Inocencio Romero and Celsa Arroyo, individually and as next best friend of Isabella Romero-Arroyo, filed a lawsuit April 11 in the Cook County Circuit Court against Norberto Salinas and Honorina Vargas, citing premises liability and negligence.

The plaintiffs claim they suffered injuries on Aug. 18, 2012, when a common wooden stairwell gave way at the defendant's property at 2005 W. 19th St. in Chicago. They allege the defendants' failure to properly maintain the property resulted in their injuries.

The plaintiffs are seeking damages in excess of $50,000 and court costs. They are being represented in the case by Chicago attorney Cary J. Wintroub of Cary J. Wintroub & Associates.

Cook County District Court Case No. 2014L004111.

This is a report on a civil lawsuit filed at the Cook County Courthouse. The details in this report come from an original complaint filed by a plaintiff. Please note, a complaint represents an accusation by a private individual, not the government. It is not an indication of guilt, and it only represents one side of the story.