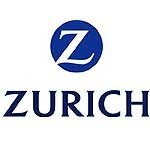 A Cook County man is suing an insurance company, claiming it sent hundreds of emails soliciting business that used his photo without permission.

Michael Poehlmann filed a lawsuit May 8 in the Cook County Circuit Court against Zurich American Insurance Co., citing violations of the Illinois Right of Privacy Act.

According to the complaint, Zurich on July 16 sent 774 emails with photos of Poehlmann, identifying him with the intent to solicit business. Poehlmann asserts the company did not receive his permission to do so, making each of the 774 emails a separate violation of the Right of Privacy Act.

Under the act, a person who violates can be liable for either actual damages of $1,000 per violation, whichever is greater. As such, Poehlmann is seeking actual damages or $774,000, which turns out to be greater.

He is being represented in the case by attorney John J. Muldoon III of Muldoon & Muldoon LLC.

Cook County Circuit Court Case No. 2014L005043.

This is a report on a civil lawsuit filed in the Cook County Circuit Court. The details in this report come from an original complaint filed by a plaintiff. Please note, a complaint represents an accusation by a private individual, not the government. It is not an indication of guilt, and it only represents one side of the story.