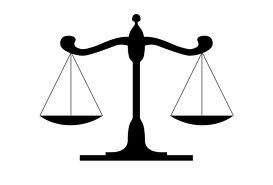 A Cook County woman is suing over claims she was sexually harassed by her supervisor at a Shell gas station.

Ilona Kozienska filed a lawsuit May 23 in the Cook County Circuit Court against Sebastian Joseph, citing sexual harassment.

According to the suit, Kozienska was employed by MBS Petroleum Shell Gas Station and experienced sexual harassment at the hands of her supervisor, Joseph, between May 14, 2011 and May 2, 2012, when she reported him to police.

Kozienska claims Joseph touched her inappropriately after she asked him to stop and his behavior created a hostile work environment. Joseph is accused of sexual harassment, battery and intentional infliction of emotional distress.

She is seeking punitive and compensatory damages and is being represented in the case by attorney Stephen L. Richards.

Cook County Circuit Court Case No. 2014L005537.

This is a report on a civil lawsuit filed in the Cook County Circuit Court. The details in this report come from an original complaint filed by a plaintiff. Please note, a complaint represents an accusation by a private individual, not the government. It is not an indication of guilt, and it only represents one side of the story.