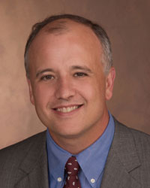 A forklift operator is suing his former employer, claiming he was fired for filing a workers' compensation claim.

Mark Travline filed a lawsuit June 6 in the Cook County Circuit Court against Reyes Holdings LLC and Reinhart Foodservice LLC.

According to the complaint, Travline was employed by the defendants as a forklift operator on May 1, 2009, when he sustained injuries to his head, neck and hand after his forklift was struck by a forklift driven by a co-worker.

Travline claims he returned to work, but experienced pains in the following weeks and was ordered by a doctor not to work. The suit states Travline filed a workers' comp claim and on June 23, 2009, notified the defendants of his doctor's orders.

He further alleges he received a letter terminating his employment that was dated July 2, 2009, but had been mailed on July 18. Travline contends the defendants knew he was ordered not to work, but fired him in retaliation for his workers' comp claim.

Travline is seeking more than $50,000 in damages and is being represented by Mark N. Senak and Kelly A. Fox of Senak Keegan Gleason Smith & Michaud Ltd. in Chicago.

Cook County Circuit Court Case No. 2014L006062.

This is a report on a civil lawsuit filed in the Cook County Circuit Court. The details in this report come from an original complaint filed by a plaintiff. Please note, a complaint represents an accusation by a private individual, not the government. It is not an indication of guilt, and it only represents one side of the story.