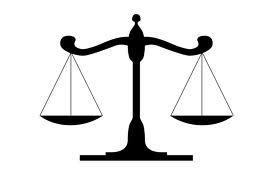 A father is suing a Hoffman Estates restaurant that serves a seafood buffet, claiming his child slipped and fell on its wet floor.
Valentino Agignoae, as father and next of friend of his minor child, filed suit June 12 in Cook County Circuit Court against Royal Buffet Inc.
According to the complaint, Agignoae's child visited the defendant's restaurant at 31 Golf Center in Hoffman Estates on Aug. 14, 2012 and fell on the wet floor. Agignoae accuses the defendant of failing to maintain a safe premises, use care in inspecting the premises, provide a safe walkway, allow the floor to be wet and not warning patrons of the dangerous condition.
Agignoae is seeking damages in excess of $50,000, plus costs, and is represented by Chicago attorney Ivo Tchernev of the Law Offices of Jacobson & Tchernev Ltd.
Cook County Circuit Court Case No. 2014L006301.
This is a report on a civil lawsuit filed at Cook County Courthouse. The details in this report come from an original complaint filed by a plaintiff. Please note, a complaint represents an accusation by a private individual, not the government. It is not an indication of guilt and it only represents one side of the story.