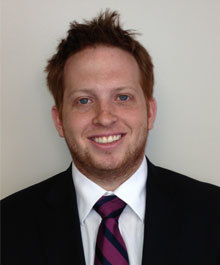 A man has filed a lawsuit against a suburban Cook County nursing home over accusations his father sustained injuries there that led to his death.

Arthur Hampton, as independent administrator of the Estate of Arthur May, filed a lawsuit May 22 in the Cook County Circuit Court against Berkeley Nursing and Rehabilitation Center LLC, doing business as Berkeley Nursing and Rehab Center.

According to the complaint, May was admitted to Berkeley Nursing and Rehab Center in July 2012. Hampton claims while a resident there, May developed pressure ulcers, became malnourished and dehydrated, fell numerous times and developed pneumonia, all of which led to the deterioration of his health and ultimately his Oct. 10, 2012 death.

Hampton accuses the defendant of wrongful death and violating the Illinois Nursing Home Care Act. His suit also includes a count under the state's Survival Act.

Hampton is seeking more than $50,000 in damages. He is being represented by Michael J. Eisenberg of Law Offices of Steven J. Malman & Associates PC.

Electronic court records show that Berkeley Nursing and Rehab Center is being represented by attorneys at O'Halloran Kosoff Geitner & Cook LLC in Northbrook.

Cook County Circuit Court Case No. 2014L005513.

This is a report on a civil lawsuit filed in the Cook County Circuit Court. The details in this report come from an original complaint filed by a plaintiff. Please note, a complaint represents an accusation by a private individual, not the government. It is not an indication of guilt, and it only represents one side of the story.