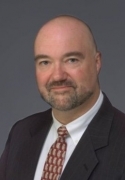 A car operator for a railroad company is suing her employer over claims she collapsed after having to wait for someone to fill her post due to illness.

Laurie Williams filed suit June 2 in Cook County Circuit Court against Union Pacific Railroad Co.

According to the complaint, Williams was working for the defendant as a car operator on June 13, 2011, when she felt ill and called her supervisor for a replacement.

Williams claims she was told someone would relieve her within two hours and after waiting that amount of time, she decided to leave and collapsed down a flight of stairs. She alleges she injured her back, neck, knee and other parts of her body.

She accuses Union Pacific of contributing to her injuries through its negligence and failure to relieve her from her post within a reasonable amount of time.

Williams is seeking damages in excess of $75,000 and is represented by attorney Richard A. Haydu of Hoey & Farina.

Cook County Circuit Court Case No. 2014L005808.

This is a report on a civil lawsuit filed in Cook County Circuit Court. The details in this report come from an original complaint filed by a plaintiff. Please note, a complaint represents an accusation by a private individual, not the government. It is not an indication of guilt, and it represents only one side of the story.