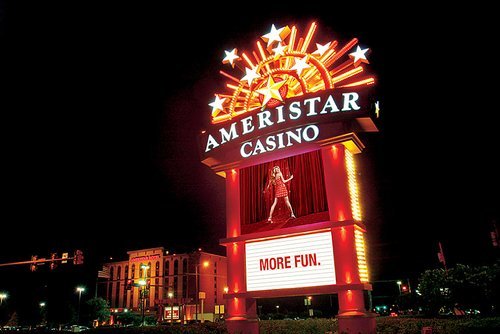 A Cook County man is suing over claims he was injured on an allegedly faulty escalator at an Indiana casino.
Christopher Taylor filed a lawsuit July 7 in the Cook County Circuit Court against Otis Elevator Co., Ameristar Casino East Chicago LLC, Ameristar Casinos Inc., Ameristar East Chicago Holdings LLC and Pinnacle Entertainment Inc., alleging premises liability.
According to the complaint, Taylor was injured at the Ameristar Casino in East Chicago, Ind. on July 8, 2012, when an escalator maintained by Otis Elevator stalled. He accuses the defendants of negligence and failing to maintain the escalator.
Taylor is seeking more than $50,000 in damages and is being represented in the case by attorneys at Pope & Jaburek P.C. of Chicago.
Cook County Circuit Court Case No. 2014L007130.
This is a report on a civil lawsuit filed in the Cook County Circuit Court. The details in this report come from an original complaint filed by a plaintiff. Please note, a complaint represents an accusation by a private individual, not the government. It is not an indication of guilt, and it only represents one side of the story.