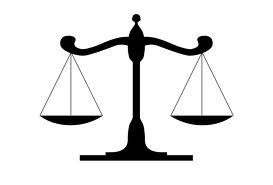 A Cook County company is suing over claims a New York corporation has failed to fill the obligations of a bag purchasing contract.

Unidex Group Inc. filed a lawsuit July 8 in the Cook County Circuit Court against International Fiber Corp. (IFC), alleging breach of contract.

According to the complaint, between 2009 and 2012, IFC signed three separate contracts with Unidex for the manufacture and periodic delivery of more than 17,000 bags at prices totaling more than $217,000.

Unidex claims IFC on Feb. 20, 2012 refused to accept any more bags based on a complaint received by a customer of an occasional contaminant in the bags. Unidex says it offered several solutions that would eliminate the issue, in addition to partial reimbursement for bags already sold and a discounted price on the bags yet to be delivered.

IFC, however, has failed to respond to attempts to settle the issue, and Unidex still has more than 8,000 bags specifically manufactured for IFC, which it cannot sell to other customers, the suit alleges.

Unidex is seeking more than $100,000 in damages and is being represented in the case by attorneys at Conrad Szewczyk & Associates in Chicago.

Cook County Circuit Court Case No. 2014L007156.

This is a report on a civil lawsuit filed in the Cook County Circuit Court. The details in this report come from an original complaint filed by a plaintiff. Please note, a complaint represents an accusation by a private individual, not the government. It is not an indication of guilt, and it only represents one side of the story.