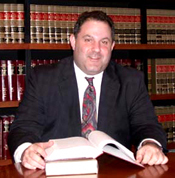 A mother is suing a Chicago daycare center, claiming her daughter was injured when its door slammed on her finger.

Eltara Coleman, as mother and next friend of her minor daughter, filed suit July 23 in Cook County Circuit Court against St. Vincent DePaul Center.

According to the complaint, Coleman's daughter was attending a preschool operated by the defendant at 2145 N. Halsted St. in Chicago on April 9, 2010, when the door slammed on her finger as she tried to leave.

The defendant is accused of allowing the door to be in a state of disrepair, failing to maintain, inspect and repair the door and not warning about the door's condition.

Coleman is seeking damages in excess of $50,000 and is represented by Chicago attorney David Nemeroff of Nemeroff Law Offices Ltd.

Cook County Circuit Court Case No. 2014L007698.

This is a report on a civil lawsuit filed in Cook County Circuit Court. The details in this report come from an original complaint filed by a plaintiff. Please note, a complaint represents an accusation by a private individual, not the government. It is not an indication of guilt and it represents only one side of the story.