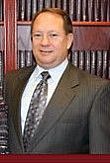 A Chicago retirement home is facing a lawsuit from a funeral director who claims she was injured after slipping on a curb while retrieving the body of a deceased resident.

Marion Friel filed a lawsuit Aug. 8 in the Cook County Circuit Court against Presence RHC Corporation and Resurrection Healthcare Corp., doing business as Presence Resurrection Retirement Community, and Resurrection Senior Living.

According to the complaint, Friel, a funeral director at Green Burials of Love Ltd., was at the defendants' premises on West Talcott Avenue to retrieve the body of a deceased resident on Aug. 13, 2012, when she slipped on a curb painted with a high-gloss paint in front of the building.

As a result of the incident, Friel claims she sustained injuries, including a dislocated shoulder and a torn rotator cuff that required surgery. She accuses the defendants of negligently using a paint that becomes slippery when wet on their curb.

Friel is seeking more than $50,000 in damages and is being represented in the case by James L. Allegretti of Allegretti & Associates in Park Ridge.

Cook County Circuit Court Case No. 2014L008366.

This is a report on a civil lawsuit filed in the Cook County Circuit Court. The details in this report come from an original complaint filed by a plaintiff. Please note, a complaint represents an accusation by a private individual, not the government. It is not an indication of guilt, and it only represents one side of the story.