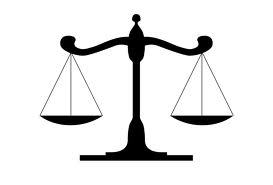 A Chicago man is suing the owners of a dog he claims bit his right hand without provocation.

John Lucas filed a lawsuit Aug. 13 in the Cook County Circuit Court against Sharnette D. Katherine, also known as Katherine D. Sharnette and Charnette Katherine, and Mark Keith.

According to the suit, Lucas was delivering a package to the defendants' home on Sept. 3 and while there, a dog that appeared to be a pitbull attacked him by biting his right hand and fingers.

Lucas accuses the defendants of failing to comply with the Illinois Animal Control Act.

He is seeking $50,000, plus court costs, and is being represented by attorneys I. Peter Polansky and Jane E. Polansky of Polansky & Cichon Chtd. in Chicago.

Cook County Circuit Court Case No. 2014L008502.

This is a report on a civil lawsuit filed at Cook County Circuit Court. The details in this report come from an original complaint filed by a plaintiff. Please note that a complaint represents an accusation by a private individual, not the government. It is not an indication of guilt, and it represents only one side of the story.