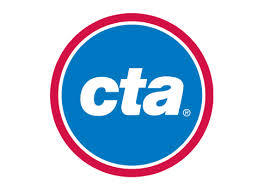 A woman is suing over claims she was injured when a train was struck by unattended train cars that rolled out of a nearby train yard.

Lacresha Washington filed a lawsuit Sept. 15 in the Cook County Circuit Court against the Chicago Transit Authority, alleging negligence.

According to the complaint, Washington was a passenger near the back of a CTA Blue Line train stopped at the Harlem-Congress station on Sept. 30, 2013, when four unattended cars rolled out of a nearby train yard and struck the train she was on.

Washington claims sustained injuries as a result of the incident and accuses the CTA of failing to maintain the security mechanisms that control the rapid transit trains.

She is seeking more than $50,000 in damages and is represented by attorney Nicholas A. Rubino of William B. Meyers & Associates in Chicago.

Cook County Circuit Court case number: 2014L009613.

This is a report on a civil lawsuit filed in Cook County Circuit Court. The details in this report come from an original complaint filed by a plaintiff. Please note, a complaint represents an accusation by a private individual, not the government. It is not an indication of guilt and it only represents one side of the story.