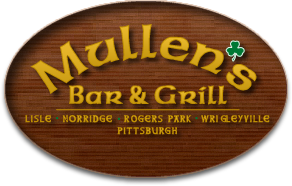 A New York man is suing a Chicago bar where he claims he fractured his wrist and got a concussion.

Michael Griffin filed a lawsuit Sept. 18 in Cook County Circuit Court against Chase-Western Inc., doing business as Mullen's Bar & Grill.

According to the complaint, Griffin was a customer of the defendant's bar on North Clark Street in Chicago on Sept. 13 and the early hours of Sept. 14, when he was struck with objects, hands, feet and fists and slammed into a wall by agents of the bar.

Griffin claims he was knocked out and taken to the hospital, where he was diagnosed with a fractured wrist and a concussion. The defendant is accused of negligence, willful and wanton misconduct, battery and assault.

Griffin is seeking more than $50,000 in damages and is represented by attorney Peter V. Bustamante in Chicago.

Cook County Circuit Court case number: 2014L009737.

This is a report on a civil lawsuit filed in Cook County Circuit Court. The details in this report come from an original complaint filed by a plaintiff. Please note, a complaint represents an accusation by a private individual, not the government. It is not an indication of guilt and it only represents one side of the story.