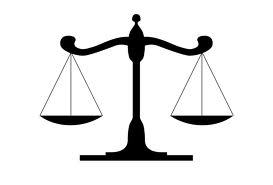 A Cook County woman is suing over claims her daughter was exposed to lead paint in their apartment.

Lolita Phillips, individually and on behalf of her minor daughter, filed a lawsuit Sept. 22 in Cook County Circuit Court against Jerome and Earl Malry.

According to the complaint, Phillips lived with her minor daughter in an apartment in the Malry's building on West Birchwood Avenue in Chicago, where it was discovered the paint contained a dangerously high level of lead.

Phillips alleges the lead exposure caused injuries to her daughter. She accuses the defendants of being negligent in allowing lead-based paint to be used and remain in the apartment and allowing it to flake and peel to an extent it could be ingested by a minor.

Phillips is seeking more than $50,000 in damages and is represented by attorney Robert Shulman of Stein & Shulman in Chicago.

Cook County Circuit Court case number: 2014L009885.

This is a report on a civil lawsuit filed in Cook County Circuit Court. The details in this report come from an original complaint filed by a plaintiff. Please note, a complaint represents an accusation by a private individual, not the government. It is not an indication of guilt and it only represents one side of the story.