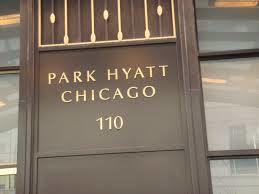 A woman is suing over claims she was injured when an overhead door fell on her.

Halina Wapnairska filed a lawsuit Sept. 18 in Cook County Circuit Court against Park Hyatt Water Tower Associates and Hyatt Corp., alleging negligence.

According to the complaint, Wapnairska was entering the defendants' hotel on North Michigan Avenue to get to her job cleaning the shop of a hotel tenant on Feb. 1, 2013, when an overhead door near the loading dock area closed or fell on her.

The defendants are accused of negligence in failing to maintain the door or the sensor on the door and premises liability.

Wapnairska is seeking more than $50,000 in damages and is represented by attorney Charles E. Webster of Brustin & Lundblad in Chicago.

Cook County Circuit Court case number: 2014L009782.

This is a report on a civil lawsuit filed in Cook County Circuit Court. The details in this report come from an original complaint filed by a plaintiff. Please note, a complaint represents an accusation by a private individual, not the government. It is not an indication of guilt and it only represents one side of the story.