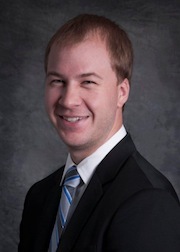 A Cook County man is suing over claims his employment was terminated after he filed a claim for workers' compensation.

Edward Zibrida filed a lawsuit Sept. 18 in Cook County Circuit Court against American Cable & Telephone LLC, alleging retaliatory discharge.

According to the complaint, Zibrida was working for the defendant on Jan. 21, 2011, when he injured his back, shoulder, and ankle while pulling a ladder from a truck.

Zibrida claims he missed a few days of work and returned with a restriction that he couldn't lift more than 20 pounds, causing him to be moved to a warehouse and then to a permanent position at a satellite warehouse in Lynwood.

In January 2011, the suit states, Zibrida filed for workers' compensation benefits, a matter that was resolved in November or December 2012. On Jan. 25, 2013, he contends he was fired due to there not being enough work. Zibrida, however, asserts that there was work, but was fired in retatilino for seeking workers' comp benefits.

Zibrida is seeking more than $50,000 in damages, lost wages and benefits, future lost wages and benefits, interest and costs of suit. He is represented by attorney Jonathan D. Wassell of Ed Fox & Associates in Chicago.

Cook County Circuit Court case number: 2014L009774.

This is a report on a civil lawsuit filed in Cook County Circuit Court. The details in this report come from an original complaint filed by a plaintiff. Please note, a complaint represents an accusation by a private individual, not the government. It is not an indication of guilt and it only represents one side of the story.