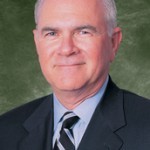 A teacher at a Chicago charter school is suing a group of companies, claiming their negligence allowed an elevator door to close on her hand.

Ashleigh Begres filed a lawsuit Dec. 16 in Cook County Circuit Court against Transwestern, Stonewater One North State Funding, Otis Elevator Co. and Schindler Elevator Corp.

According to the suit, Begres was employed as a teacher at Muchin College Prep --located in a North State Street building owned and operated by Transwestern and Stonewater-- on Oct. 17, 2012, when she went to use an elevator to transport her mobile teaching cart.

Begres claims that as she entered the elevator, which was manufactured by Otis and maintained by Schindler, she stopped to address an unescorted stranger on the premises and put her hand on the elevator door to hold it open.

The elevator door, she alleges, then closed without warning, causing severe injuries to her hand and arm.

Begres is seeking more than $50,000 in damages and is represented by attorneys Thomas K. Prindable and Colin H. Dunn of Clifford Law Offices in Chicago.

Cook County Circuit Court case number: 2014L010722.

This is a report on a civil lawsuit filed in Cook County Circuit Court. The details in this report come from an original complaint filed by a plaintiff. Please note, a complaint represents an accusation by a private individual, not the government. It is not an indication of guilt and it only represents one side of the story.