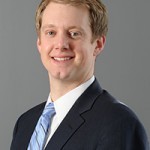 The family of a Cook County man is suing a Chicago hospital, claiming its negligence led him to sustain injuries.

Lisa Sobczak, independent administrator of the Estate of Thomas Sobczak, filed a lawsuit Oct. 16 in Cook County Circuit Court against Presence Hospitals, doing business as Provena St. Joseph Hospital, alleging medical negligence.

The suit names THC - North Shore Inc., doing business as Kindred/Chicago/Lakeshore, as a a respondent-in-discovery.

According to the complaint, Thomas Sobczak went to Provena hospital with complaints of oxygen desaturation on Nov. 5, 2012, at which time he was assessed previously having suffered a left hip fracture and being at risk for falls and skin breakdown.

Sobzcak claims Thomas was a resident of the hospital through Dec. 17, 2012, during which time he sustained several injuries, including a right hip fracture as a result of a fall on Dec. 3, 2012, and the development of multiple pressure ulcers.

Sobczak is seeking more than $50,000 in damages and is represented by attorney Marc E. McCallister of Dudley & Lake in Chicago.

This is a report on a civil lawsuit filed in Cook County Circuit Court. The details in this report come from an original complaint filed by a plaintiff. Please note, a complaint represents an accusation by a private individual, not the government. It is not an indication of guilt and it represents only one side of the story.