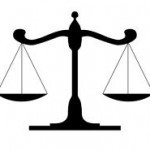 A woman is suing her divorce attorneys, alleging they charged excessive fees and secured an unfairly small share of the marital estate.

Carol Fraser filed a lawsuit Oct. 23 in Cook County Circuit Court against the law firm of Schiller, Ducanto & Fleck, and attorneys Carlton R. Marcyan and Joshua M. Jackson.

According to the complaint, Fraser retained the defendants on May 4, 2011, to represent her in the dissolution of marriage proceedings. She claims they exceeded her $5,000 monthly budget, charging more than $276,000 in fees between May 2011 to May 2012, when she says she had already paid $117,000 and the law firm charged $176,700 more.

Fraser says the defendants recommended she hire an expert regarding her husband's imputed income, but then failed to include the expert's opinion in the action. She claims they also failed to secure a court order freezing the parties' accounts without securing her husband's return of money taken out of the marital estate and spent far too long analyzing her financial disclosure numbers instead of her husband's.

She further contends the defendants pressured her into signing a settlement that allegedly provided her with less than an adequate share of the marital estate and caused her damage in the form of excessive attorneys fees.

Fraser is seeking more than $50,000 in damages and court costs. She is represented by Law Offices of Scott A. Kogen and Associates in Chicago.

Cook County Circuit Court case number: 2014L011019.

This is a report on a civil lawsuit filed in Cook County Circuit Court. The details in this report come from an original complaint filed by a plaintiff. Please note, a complaint represents an accusation by a private individual, not the government. It is not an indication of guilt and it represents only one side of the story.