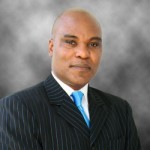 The owner of a Lansing grocery store is facing a lawsuit from a woman who claims she suffered injuries after slipping on the wet floor.

Tanya Magee filed a complaint Nov. 21 in Cook County Circuit Court against Ultra Foods.

According to the complaint, Magee was shopping at the Ultra Foods store at 16831 Torrence Ave. in Lansing on July 23, 2013, when she slipped and fell on the floor. She claims the floor was wet and no warning signs were posted.

Magee alleges she sustained severe injuries, which have caused her to incur medical costs, as well as pain and suffering. She seeks damages, plus court costs, and is represented by attorney Cannon D. Lambert Sr. of Karchmar & Lambert in Chicago.

Cook County Circuit Court case number: 2014-L-012217.

This is a report on a civil lawsuit filed at Cook County Circuit Court. The details in this report come from an original complaint filed by a plaintiff. Please note that a complaint represents an accusation by a private individual, not the government. It is not an indication of guilt and it represents only one side of the story.