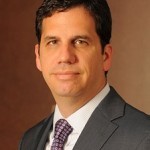 A motorcyclist is suing the city, claiming its failure to maintain a road caused him to hit a pothole, crash into a car and wreck his bike.

Elmer Harrison filed a lawsuit in Cook County Circuit Court on Dec. 15 against the City of Chicago.

According to the complaint, Harrison was riding his motorcycle on Central Park Avenue on June 1, when his front wheel hit a pothole that was 27 inches long by 29 inches wide, causing him to crash into another automobile.

Harrison alleges he wrecked his motorcycle and sustained injuries as a result of the city's alleged failure to maintain the road or provide warnings about the condition of the road.

He seeks damages in excess of $50,000 and is represented by attorney Jason Kroot of Goldberg Weisman Law Office in Chicago.

Cook County Circuit Court case number: 2014L012937.

This is a report on a civil lawsuit filed in Cook County Circuit Court. The details in this report come from an original complaint filed by a plaintiff. Please note, a complaint represents an accusation by a private individual, not the government. It is not an indication of guilt and represents only one side of the story.