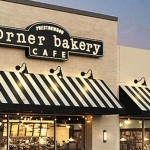 An Oak Lawn restaurant and its owners are being sued after a patron allegedly slipped and fell on the restaurant premises.

Amy Warson filed a suit Jan. 15 in Cook County Circuit Court against The Corner Bakery Inc., The Corner Bakery of Oak Lawn, CBC Restaurant Corp. and the owner, Bailey Hughes.

According to the complaint, Warson was at the Corner Bakery, at 9621 S. Cicero Ave. in Oak Lawn, on Jan. 13, 2013, when she slipped and fell on debris in the restaurant. The debris on the floor included paper napkins, food and food debris, which Warson alleges was on the floor a significant amount of time.

She alleges the defendants failed to maintain their premises, clean the debris, inspect their property, warn her of debris or even discover the debris. Due to the defendants' alleged negligence, Warson contends she suffered injuries that continue to require medical care.

Warson seeks in excess of $50,000 for damages and is represented by Richard Craig of the Law Office of Richard Craig of Chicago.

Cook County Circuit Court case number: 2015L000227.

This is a report on a civil lawsuit filed in Cook County Circuit Court. The details in this report come from an original complaint filed by a plaintiff. Please note, a complaint represents an accusation by a private individual, not the government. It is not an indication of guilt and it represents only one side of the story.