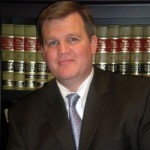 A patron of a Chicago Heights grocery store is suing over claims she slipped and fell on a liquid substance carelessly left on the floor.

Melia Spearman filed suit Jan. 27 in the Cook County Circuit Court against Ultra Foods, also known as SVT LLC and Central Grocers Inc.

According to the complaint, Spearman was walking down an aisle inside the Ultra Foods at 571 W. 14th St. on Feb. 5, 2013, when she fell on a liquid substance on the floor, causing her to sustain severe injuries and incur medical costs.

Spearman accuses the defendant of allowing the premises to remain in dangerous and unsafe condition by failing to remove the liquid and not warning patrons of the danger.

She is seeking damages and is represented by the Law Office of Andrew S. Kryder LLC in Chicago.

Cook County Circuit Court Case No. 2015L000836.

This is a report on a civil lawsuit filed in Cook County Circuit Court. The details in this report come from an original complaint filed by a plaintiff. Please note, a complaint represents an accusation by a private individual, not the government. It is not an indication of guilt and represents only one side of the story.