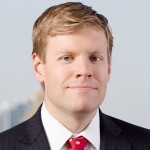 A former laborer has sued dozens of companies, alleging their asbestos-containing products caused her lung disease.

Joan Bailar filed a lawsuit Feb. 23 in Cook County Circuit Court against A.W. Chesterton Co., H.B. Fuller Co., Union Carbide Corp. and more than 20 other companies.

According to the complaint, Bailar was exposed to asbestos between 1945 and 1985, during which time she worked in home and automotive repairs, as well as maintenance and remodeling, and was exposed to the defendants' products. She alleges the exposure led her to develop mesothelioma, which she became aware of June 12, 2013.

Bailar alleges the defendants knew or should have known their products contained asbestos and would result in physical harm, and failed to provide adequate warnings about the dangers of asbestos exposure.

She is represented by attorney Daniel T. Ryan of Cooney & Conway in Chicago.

Cook County Circuit Court case number: 2015L001841.