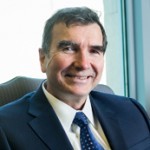 A construction worker has sued a Chicago business, alleging their negligence contributed to injuries he suffered installing steel beams in a roof.

John Verdone filed a lawsuit June 2 in Cook County Circuit Court against Schulze and Burch Biscuit Co., of Chicago, alleging liability in a 2013 work-related matter.

According to the complaint, Schulze and Burch Biscuit, operating its business production facility at 1133 W. 35th St., Chicago, knew its walls and roof needed major repairs, specifically additional support for the roof structures including wooden trusses and support joists. The suit states Schulze and Burch hired contractors to perform the labor, including Verdone's employer, Morey Industries.

The complaint states Verdone was assigned to carry and install 20-foot steel beams onto the existing wooden roof, each of which weighed approximately 230 pounds. The suit says Schulze and Burch assigned one of its own employees to supervise the work and provided tools, hardware and other equipment. The complaint alleges the defendant, knowing that the task would require a lifting device and work platform, opted for scaffolding in lieu of allegedly standard Lally columns.

According to the complaint, on June 10, 2013, Verdone was injured when he was required to manually lift and carry the steel beams across the platform of a scissors lift.

The suit cites Schulze and Burch Biscout for failing to provide a forklift or other safe lifting device; providing inadequate personnel, supervision and materials; and neglecting to warn the plaintiff of hazards and provide a safe work environment.

Verdone seeks actual damages of more than $50,000, plus attorney fees and costs. He is represented by attorneys William S. Wojcik, of The Wojciklaw.com Center in Oak Lawn, and Bryan O'Connor, of the O'Connor Law Group in Chicago.

Cook County Circuit Court Case No.: 15-L-5569.