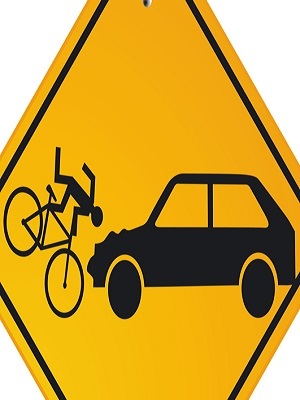 A bicyclist is suing a driver and his companion, alleging they struck her with their vehicle as they exited a fast food restaurant drive-through.
Mary Joy Clarence Cabarle filed a complaint July 22 in Cook County Circuit Court against Marc B. Buhmann and Francine M. Belmonte, also known as Francine M. Belmonte-Buhmann.
On Aug. 26, 2010, the plaintiff was riding a bicycle west on the north side of the sidewalk on Cermak Road, about 50 feet west of the intersection of Lombard Avenue in Berwyn. At the same time, the defendants were exiting the drive-through at a nearby KFC restaurant, the lawsuit states, and the vehicle they were in struck the plaintiff, causing her to become injured.
The defendants are cited with operating a vehicle in a way that injured the plaintiff, driving at an excessive speed and failing to yield the right of way, keep a proper lookout, drive safely, exercise due care, stop and reduce speed, and make a proper use of brakes.
The plaintiff seeks damages in excess of the court's jurisdictional limit, plus costs.
The plaintiff is represented by Alan H. Bender of Goldstein, Bender and Romanoff in Chicago.
Cook County Circuit Court case number 2015L007416.