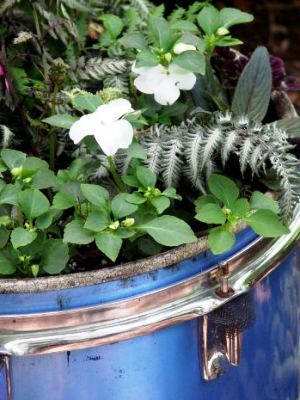 A woman is suing five separate horticultural and maintenance companies in connection with a 2013 fall which she attributes to negligence involving water left on the floor of a public space.
Lynn Grande brought a lawsuit against Cityescape Garden & Design LLC, Phillips Interior Plants & Displays, United Maintenance Co., Geralex Inc. and Smith Maintenance Co. of Chicago on Aug. 3 in Cook County Circuit Court, alleging premises liability in her September 2013 slip and fall at Chicago's O'Hare International Airport.
The suit states that Grande was a pedestrian in Terminal 1 near Gate B2 at O'Hare on Sept. 9, 2013, when she allegedly slipped and fell on water that was leaking from an indoor planter. According to the complaint, Grande incurred injuries of a severe and permanent nature that hinder her daily activities and affairs, along with medical bills.
Grande charges the defendants with negligence in causing water to overflow and spill from the planter, using equipment which leaked, and failing to clean up the water, obtain assistance in removing the hazard, mark the area with cones or other warning devices, inspect the area and warn the plaintiff.
Demanding judgment of more than $50,000, plus attorneys' fees and costs, she is represented by the Law Offices of Barry G. Doyle in Orland Park.
Cook County Circuit Court case number 2015L007879.