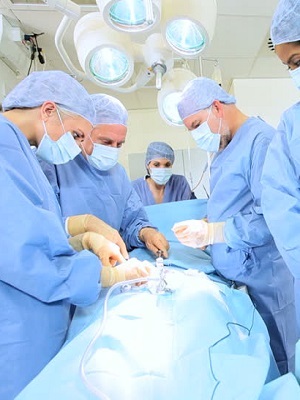 A Cook County husband and wife are suing Northwestern Medical and two of its physicians over claims of negligence during bariatric surgery.
Dorothy Lowery-Harris and Glenn Harris filed a complaint Aug. 26 in Cook County Circuit Court against Alexander P. Nagle, M.D.; John Martin, M.D.; Northwestern Medical Center (NMC); and Northwestern Medical Faculty Foundation, alleging medical negligence.
On Aug. 27, 2013, the complaint states, Nagle performed bariatric surgery on Lowery-Harris at NMC, after which Nagle told Lowery-Harris he encountered problems in the procedure known as "the sleeve," resulting in excess bleeding, pain, and subsequent hospitalizations and surgeries.
The complaint states that Nagle was negligent in failing to use the robot in the surgical procedure safely and according to manufacturer's guidelines, failing to perform bariatric surgery safely, and failing to properly place sutures and staples in the stomach.
Later, on Oct. 7, 2013, Martin performed bariatric surgery on Lowery-Harris at NMC. The complaint states Martin was negligent in the same manners as Nagle. As a result, Lowery-Harris suffered serious and permanent injury resulting in additional surgeries and hospitalizations.
The plaintiffs seek a judgment of more than $50,000 against each defendant. They are represented by Steven A. Denny of Law Office of Steven A. Denny PC in Chicago.
Cook County Circuit Court case number 2015L008711