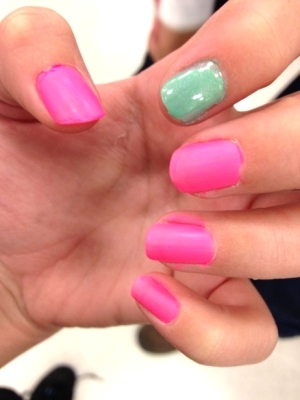 A Cook County mother is suing a corporation, its employee, and an additional unknown employee on behalf of her minor son on charges of battery in a recent encounter which the plaintiff contends damaged her child.
Jin Cho, as next friend of Seewoo Song, and Young Ja Seoung brought a lawsuit against Oncallers Inc., doing business as Oncallers Electronics Repair; Gabrion Caushi; and John Doe on Sept. 18 in Cook County Circuit Court, alleging that the defendants assaulted her child in August 2015.
The suit states that the three plaintiffs were on the premises of their own business (Urban Spa Nail) at 3149 N. Halsted St. in Chicago on or about Aug. 22, which adjoins the defendant's business property at 3151 N. Halsted St. According to the complaint, Song was outside in back assisting his mother with door repair as Seung, his grandmother, observed.
The lawsuit states that when Caushi and John Does exited the defendant's property, Cho asked them to move Oncallers' trash bin, stating that it was on the plaintiffs' property. According to the grievance, Caushi began to use profanity. When allegedly confronted calmly by Song, Caushi became verbally aggressive and threatened to batter the minor; whereupon John Doe supposedly struck the boy, causing him to fall to the ground unconscious.
Charging the defendants with negligent supervision, battery and assault, and aiding and abetting, and intentional infliction of emotional distress, the plaintiffs demand punitive damages, plus attorney's fees and costs. They are represented by Samuel Shim of Rolling Meadows.
Cook County Circuit Court case number unspecified